สวัสดีครับ พวกเราเป็นครอบครัวเล็กๆพักอยู่ในดาวน์ทาวน์ แวนคูเวอร์ ต้องการหารูมเมท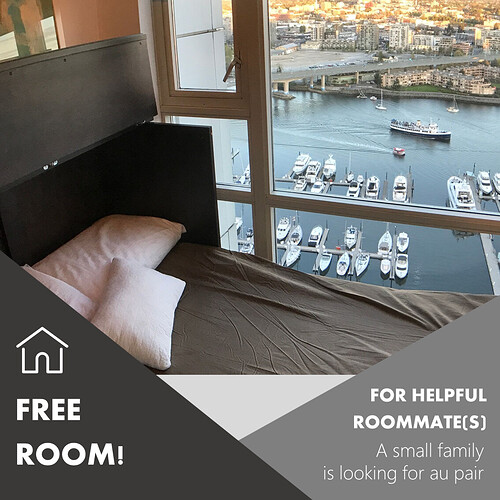 รูมเมทจะได้ห้อง 1 ใน 2 ห้องนอนของอพาร์ทเมนต์ ในราคาที่ถูก หรือ ฟรี ถ้าช่วยงานเล็กๆน้อยๆในบ้าน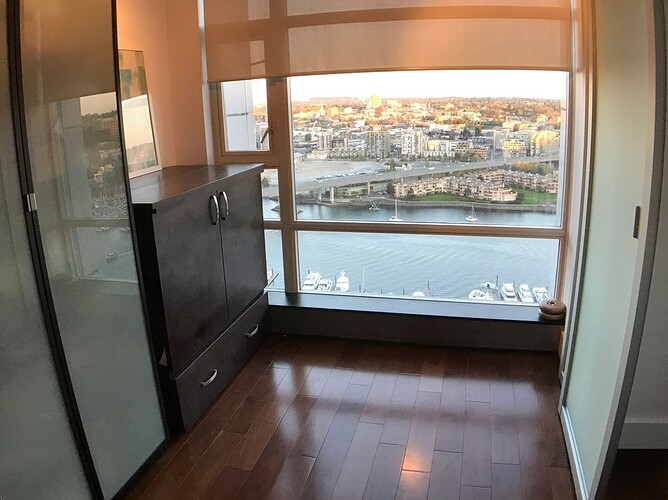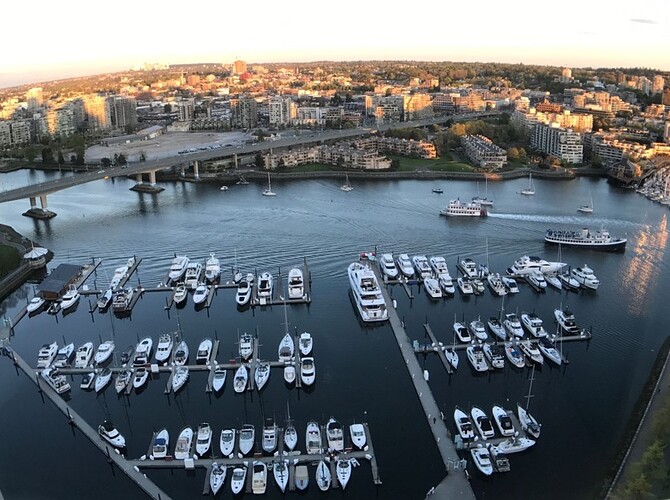 รายละเอียดมีดังนี้ครับ
Nice furnished rooms for rent near the following Skytrain station: Oakridge, King Edward, Downtown. Free room if renter can help with any one of the following areas of home care as small family is seeking home support worker(s) to help with any one of the following areas:
Light housekeeping, driving assistance and/or babysitting;
Job Title : Au Pair / Family Assistant / Driving Assistant ;
The room can be free if the roommate(s) can offer some help on the side, and more fees can even be offered if the roommates can offer more time/help over and beyond the value of the room;
There are various locations and rooms to choose from:
Canada line Yaletown: private room in a shared waterfront condo with water view and with many amenities like gym, pool, theatre room, social room and supermarket on ground level (near Canada line Roundhouse skytrain station);
Canada line Cambie Oakridge area: private room in a shared house very close to Oakridge mall and Oakridge skytrain station (near Canada line Oakridge Skytrain station);
Canada line King edward area : private basement suite (near King Edward Skytrain station);
Interested parties please send inquiry and resume to our email address and to arrange a time for discussion. Thank you.
More Details about location listed below or on this webpage :
Email: skyuniverse1001@gmail.com